------------------------------------------------------------------------------------------------------------------------------------------------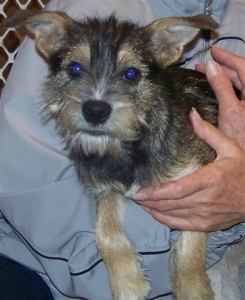 T
his was "Hans" when he became available for adoption in November of 2010. One day soon after, along came Amber and Scott.
They met "Hans" and felt he would be a good match for them. Recently Amber told HS of RC, "We renamed him Otis and he is wonderful! We just love him. He was a great addition to our family. Thank you."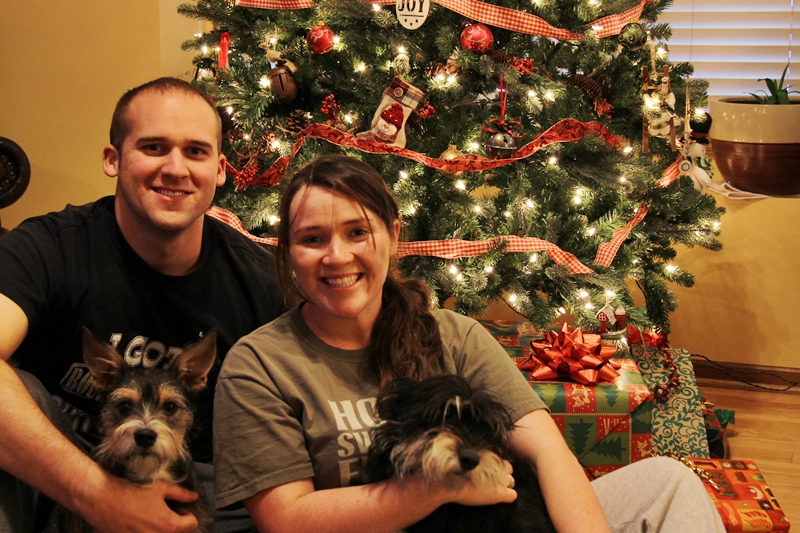 In the photo above, Scott is holding Otis and Amber is holding Oliver. Oliver was adopted from the NE Humane Society in April of 2010. He is 4 years old and is a miniature Schnauzer mix.